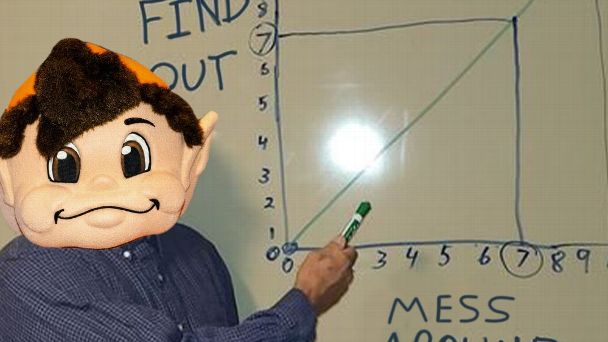 Week 1 of the 2023 NFL season provided some quality entertainment in the sport's return.
Carolina Panthers rookie Bryce Young threw his first touchdown against the Atlanta Falcons — which was then tossed into the stands by Hayden Hurst. Derek Carr and Baker Mayfield made their debuts for new teams, while the Sam Howell era began for the Washington Commanders.
Despite the first day of NFL football being full of on-field storylines, sometimes the battle was taken off of the gridiron and onto social media — as was the case on Sunday afternoon.
Here are the best executed virtual barbs from the season opener.
Divisional games usually have a heightened sense of hostility to them, but Bengals wideout Ja'Marr Chase entered Sunday's game feeling quite the opposite.
"It feels like a regular game to me," Chase said ahead of playing AFC North rival Browns, per cleveland.com. "It don't feel no different. It's just the hooping and hollering about the Cleveland Browns. I was about to call them the elves, but yeah."
"If you ask me, I don't really pay attention to it because Cleveland is Cleveland. I look forward to the matchups that we have when we're facing them, but other than that, I don't really be caring," he added
Cleveland responded by thumping Cincinnati in its first season opening win by 20 points since 1989 and trolling its in-state rival.
don't mess with the elf pic.twitter.com/V8LOAEZBdB

— Cleveland Browns (@Browns) September 10, 2023
safe travels, @Bengals pic.twitter.com/XoekzTYQMU

— Cleveland Browns (@Browns) September 10, 2023
---
Anthony Richardson's NFL debut marked the eighth consecutive season opener for the Colts with a different starting quarterback, but the result was painstakingly familiar: a loss. They're now 0-9-1 in their last 10 season openers.
Meanwhile, Jacksonville managed to snap a five-game losing streak at Lucas Oil Stadium.
The Jags' social account embraced its equestrian knowledge after the big win.
Wiiiild horses#JAXvsIND | #DUUUVAL pic.twitter.com/h9PY8QgJiS

— Jacksonville Jaguars (@Jaguars) September 10, 2023
---
Washington kicked off the new ownership group era with a victory over the Cardinals. The Commanders gutted out the win after outscoring the Cardinals 10-3 in the second half.
Washington posted a classic clip from The Simpsons, trolling Arizona's Week 1 loss:
on to the next pic.twitter.com/Tj2NEpYeAY

— Washington Commanders (@Commanders) September 10, 2023
---
Derek Carr threw for 305 yards and a touchdown in his Saints debut, good enough for a tight 16-15 victory over the Titans.
New Orleans held on after Tennessee made it a one-point game with 2:17 remaining in the fourth quarter. But a 41-yard Rashid Shaheed reception put the Saints in field goal position to ice the game.
Chris Olave lived up to his offseason hype with eight receptions and 112 yards, but the biggest winner of the game was the Saints' wordplay on social media:
Week One? Week Won.#Saints | @FastTwitchDrink pic.twitter.com/3TsBeqwELU

— New Orleans Saints (@Saints) September 10, 2023
---
After an offseason where Trey Lance was traded and Nick Bosa agreed to a record extension, the 49ers showed why they're one of the favorites to make the Super Bowl.
Last year's blockbuster acquisition Christian McCaffrey ran for 159 yards and 1 touchdown, but it was Brandon Aiyuk who stole the show — he had 8 receptions for 129 yards and 2 touchdowns. Second year player Drake Jackson also tied T.J. Watt with a game high three sacks.
It's back to the drawing board for the Steelers, who were trolled twice on social media:
That's a win, yinz!#SFvsPIT x #FTTB pic.twitter.com/AuAlu3Z515

— San Francisco 49ers (@49ers) September 10, 2023
Red & gold > black & yellow

Takeaways from #SFvsPIT 👇

— San Francisco 49ers (@49ers) September 10, 2023